Insights
Big Teaming is a Solution to the World's Toughest Challenges
March 1, 2017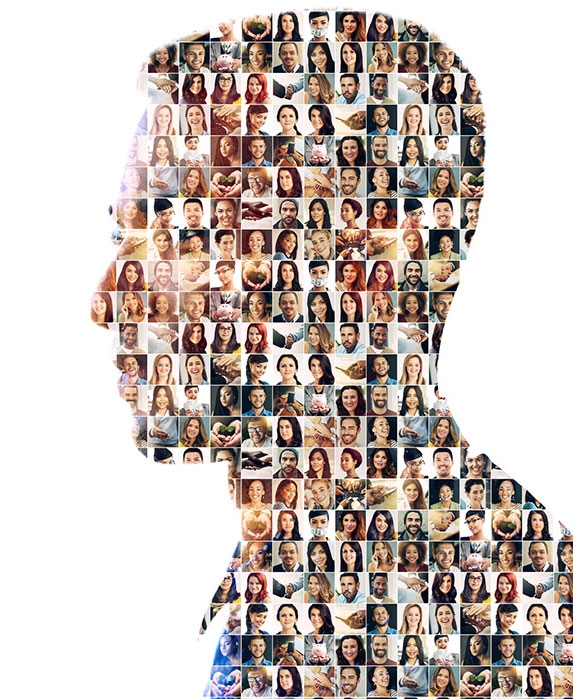 Big Teaming is "intense collaboration between professions and industries, which requires leadership that can combine expansive vision with deliberative incremental action."[1] It is necessary for organizations to take an inherently orthogonal approach to problem-solving and strategy, like that of our FUTURE PROOF® business consulting services. In Big Teaming scenarios, cross-functional teams bring together broadly disparate functional domain expertise to accomplish a task or solve a challenge.
Despite its name, this kind of collaboration is more about the breadth of input than it is about the size of the group. It can happen on an intimate level or be broad as an international collaborative structure comprised of government, private, and civilian stakeholders. Deciding where to build the partnerships and frameworks are the result of the team goals and the intended collaborative impact.
Prompts for Big Teaming often reflect a commitment to corporate social responsibility initiatives and global citizenship efforts. It is an active part of an investment in the future that requires the organization to extend past its capacity for knowledge and productivity to create an exponential benefit and impact.
Big Teaming to Solve Real World Challenges
Over the last two years, Toffler Associates has supported two federal clients while serving as the catalyst behind a collaborative initiative to counter the threat of Improvised Explosive Devices (IEDs) to the United States and its Allies. This early stage Big Teaming has brought together more than 40 agencies from five nations to build a cross-border and cross-functional partnership. The approach has helped the initiative overcome some of the fundamental challenges of large-scale collaboration and accelerate progress toward its goal to mitigate the risks of this common terrorist weapon.
There are many other examples of Big Teams that have rallied around global, complex problems to address societal and/or technical issues. Each collaborative initiative focuses on a primary problem set:
Lake Nona Institute: Wellness and Sustainability
The Water Council: Global Water Security
StriveTogether: Student Achievement
Rollback Malaria Partnership: Global Malaria Mortality
ITER: Long-term Sustainable Energy
Building a Framework for Collaborative Impact
Big Teaming has become so prevalent that there is an established and accepted framework for producing maximum collaborative impact. While it was created with a focus on large-scale social problems, the framework applies to broader collaborations and organizes the conditions necessary for optimal outcomes.
First and foremost, the organizations involved must be motivated to invest their resources in the partnership. Like any relationship, all parties must be willing to give up a level of control and agree to collaborate toward common goals instead of attempting to solve a large-scale problem on their own.
"More and more with these complex issues, it will be much more about an ecosystem, bringing people and competencies together from different industries. It will be less about one company doing it all—it's more about partnerships."
~ Thierry Martens, Cisco
We believe the frequency of Big Teaming will grow in the coming years as partnerships form to tackle so-called "wicked problems." Major social and cultural challenges are increasing in number and complexity due to the interconnectedness of global markets and researchers. These large-scale problems are impossible to solve independently. The necessary knowledge base is becoming more broadly distributed, creating a need for cross-border and interdisciplinary expertise. And most organizations lack the capacity to finance a solution without engaging other partners.
Identifying the Right Players
The demand for Big Teams is increasing. Yet the market is characterized by tight budgets and emphasis on short-term returns. Large-scale collaboration is hard and generally requires a long-term commitment. In this environment, how will organizations decide which collaborative initiatives to pursue – and in what capacity?
We believe the decision process will include considerations such as:
Evaluate the Big Team objectives against your organization's values and vision. Is there alignment?
Consider current or anticipated members of the Big Team. Does your organization contribute unique capabilities or perspectives?
Evaluate the maturity level of the Big Team, even if it is in its formative stages. Is there evidence of the five Collaboration Impact conditions?[2]
Consider what will happen if/when the Big Team successfully achieves its vision. What does the outcome mean to your organization? Does your participation in the team position it for new or increased business or other strategic goals?
Can you define your role and contributions to the Big Team? Can you bound or quantify the required investment?
If the answers to these questions are yes, then the likelihood of realizing value from your organization's participation is high. Otherwise, we recommend looking at other options or creating a new initiative that delivers greater value. Besides requiring motivated partners, large-scale collaboration requires a catalyst or backbone to coordinate and support the organizations. By rallying a community around the common cause, we can create better futures together – and become a solution for some of the world's toughest problems.
It's time to engage in a process of visioning, facilitation, communications, and planning to create progress with Big Teaming initiatives.
{{cta('e9f049d7-78d9-48e0-a205-662becfa29ad')}}
[1] Future-Building: Big Teaming and Audacious Innovation, Amy C. Edmondson and Susan Salter Reynolds, June 2016
[2] Collective Impact, Stanford Social Innovation Review, 2011
Get The latest Toffler Insights & News