Insights
The Future of Smart Cities
Making Smart Cities Smart Requires More Than Technology
December 29, 2019
A smart city is defined as an urban development that integrates information and communication technology (ICT) and the Internet of things (IoT) technology to manage a city's assets. In the short term, smart cities are the digital world we know now brought to life with benefits and disadvantages. Implementing a new way of living seems like an easy transition for an innovative society, however, there are setbacks and advances that should be accessed to prepare you for the speed and complexity of tech integrations near you.
Generations of early adopters find themselves asking "What's stopping us?" and "What barriers are necessary for us to overcome in the near future?" Seize the opportunity to learn more about smart cities before the chance to capitalize on smart environments passes by.
Don't get left behind, download your copy and learn about:
Barriers to overcome
Steps toward seizing opportunities beyond technology
Questions to consider when accessing a cities readiness for smart platform implementation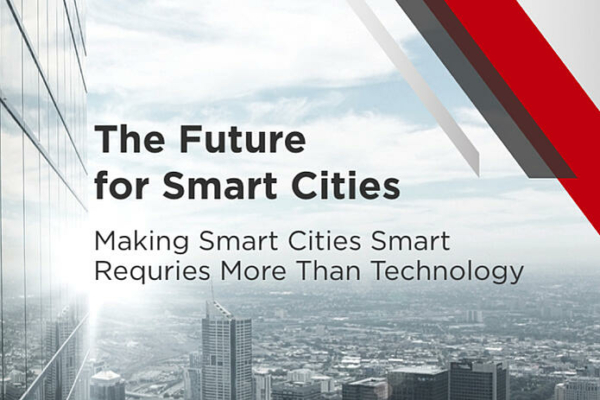 Related Topics
Expert Perspectives on the Future of Supply Chains
Exploring Potential Futures by Imagining If…
"Exploring potential futures" is a phrase we often use to describe our futures and foresight process that helps organizations understand, prepare for, and even...
A Compliance Mindset Leaves Your Workforce Woefully Unprepared for Cybersecurity
Compliance training alone still leaves your organization vulnerable; behavioral nudges and metrics that matter can enhance security.
Get The latest Toffler Insights & News